Cart is Empty
Select Currency:
Booking Information: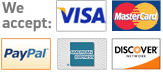 Please note
, for orders of 10 or more of the same item, please
contact us
directly for our attractive volume discount pricing.
Success is Not a Spectator Sport

Success is Not a Spectator Sport: How to take action and achieve more.

...read more
Are you ready to take action?
We choose to be successful in business and life the moment we decide not to settle for mediocrity, the moment we are prepared to step out of our comfort zone to do whatever it takes to reach our goals. In this life-changing book, international keynote speaker Charles Marcus shares with you his incredible personal and professional experiences.
The hard- won lessons he has learned have contributed to his remarkable transformation from a person with a severe stuttering disability for most of his life, to award-winning sales professional and entrepreneur, and today, as a much-in-demand motivational speaker. This book will help you create the game plan, shape the strategies, and find the discipline to complete the plays necessary for your success. Read a chapter from 'Success is not a Spectator Sport'»
Discover how to:
Let go of perfection and strive for excellence
Treat every setback as a valuable learning experience
Build winning and lasting relationships
Set goals that work
Find balance in your life
Cross the finishing line on your own terms
Be prepared to accept all challenges and pursue the success you desire!