Cart is Empty
Select Currency:
Booking Information: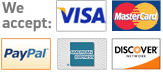 Please note
, for orders of 10 or more of the same item, please
contact us
directly for our attractive volume discount pricing.
Charles Marcus Live CD

Taped in front of a live audience, you will enjoy listening to Charles as he shares his signature stories.

...read more
This is the Audio version of the DVD Charles Marcus Live. Take it with you in your car, to your workout or anywhere where listening to Charles' motivational stories will inspire you.
Learn about the universal principles and thought-provoking lessons that Charles has discovered in his personal and professional experiences and his incredible life. His hard won lessons have contributed to his remarkable transformation from a person with a severe stuttering disability, to an award-winning sales professional and successful entrepreneur.
Taped in front of a live audience, you will enjoy listening to Charles as he shares his signature stories:
Lessons from Vidal Sassoon
Four Principles of Success
Old Stuff, New Stuff
Stay Away From the Dream Stealers
The Difference Between Perfection and Excellence
The Sammy Davis Jr. Story
And much more